Project Introduction
In the Ugandan health service hierarchy, the Community Health Workers (CHW) referred to as Village Health Teams (VHTs) is a group presumed to occupy the lowest spot at the community level. This status would not make it a priority for regular access to training. VHTs are considered to be excluded from regular access to training, which affects their community functions. Besides, VHTs are volunteer community support workers with an expected high attrition rate versus training and replacement.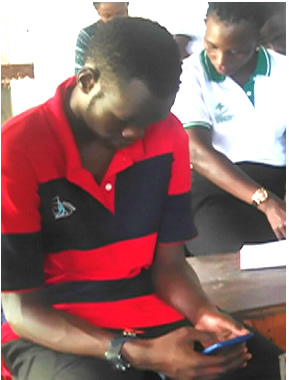 The intervention mobile application is designed to respond to the problem of training CHWs.
The mobile application is intended to be designed based on the framework above. The current design does not incorporate the processes as indicated in the framework. This is because of financial constraints but we hope to embark on meeting the full concept design.
The Mobile Application (Download APK)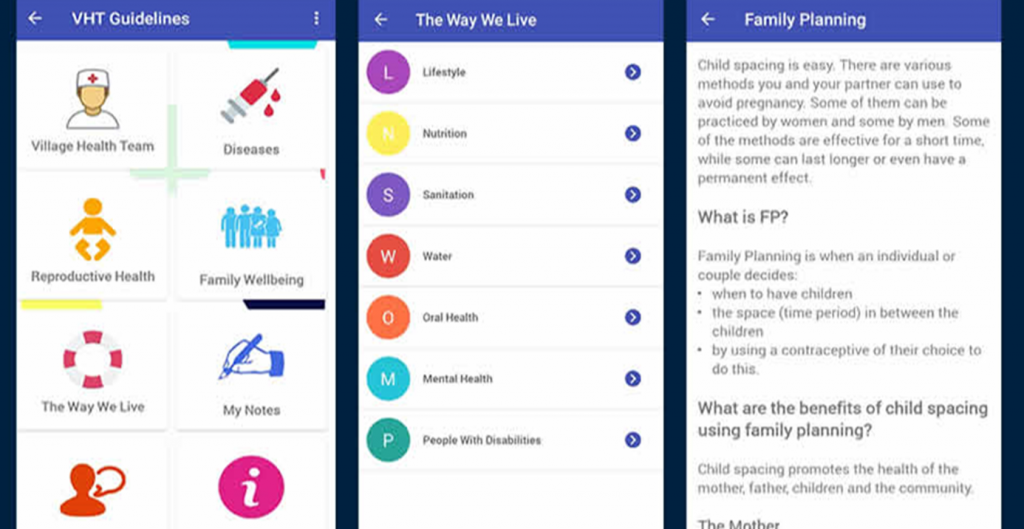 Pilot Study
This study was intended to find out from the user about the ease of use of the application to support training but also find out the existing training challenges and anticipated challenges of using mobile technologies.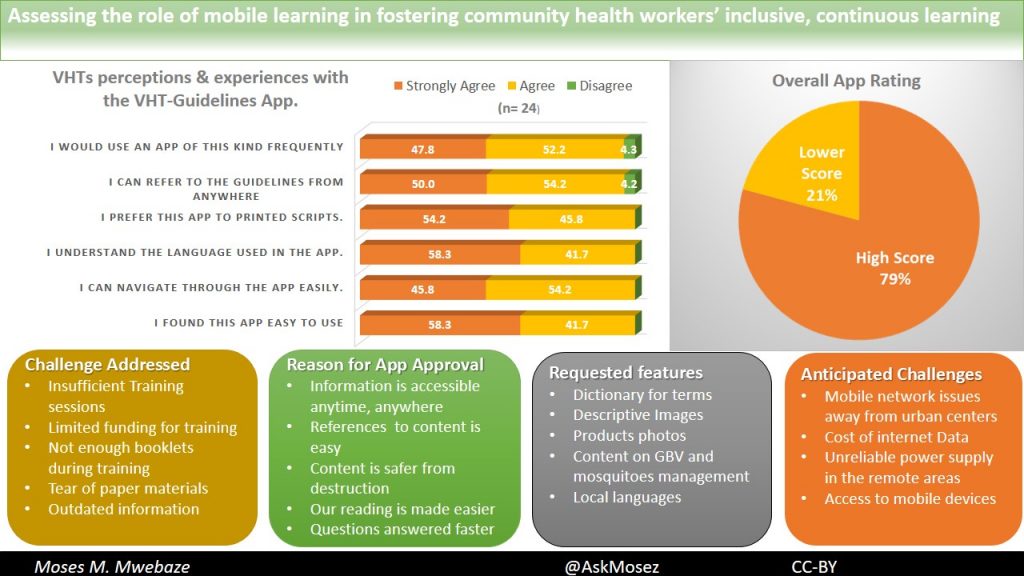 Please contact us for details on this project.